Do's During Safari
Respect the wild animals and maintain a safe distance from them. Remember you are in their home and they get the first priority.
Maintain silence during the safari.
Keep the camera flash off.
Cover your arms and legs. Sleeveless tops & capris won't protect against insect bites.
Dont's During Safari
All drivers and guides are given a set of instructions regarding the speed of the vehicle, the route to be followed, the distance to be kept from other vehicles and wild animals and time guidelines. Never encourage your driver and guide to break these rules.
Do not speak loudly or play music inside the park reserve.
Do not offer eatables to birds and animals.
Do not smoke in the forest. Accidental fires can destroy this wonderful jungle in no time.
Be mindful and respectful of the plants and wildlife around you. The wilderness is not a trash site! Everything that you bring in with you must not be left behind, which means that you do not throw your trash in the wilderness! The Jungle is to be kept as you found it.
Do not wear perfumes or any other strong smelling substances. The animals are sensitive to smell and it may arouse their curiosity.
Facts about lions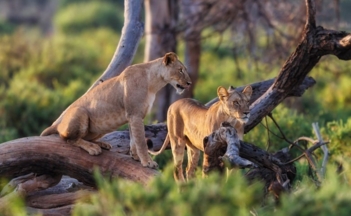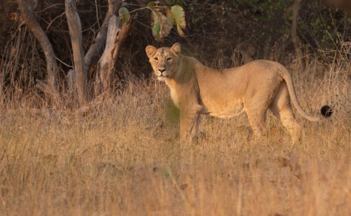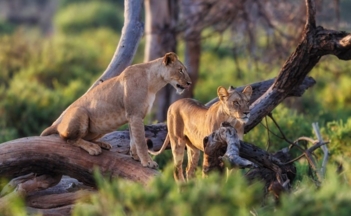 A good gauge of a male lion's age is the darkness of his mane. The darker the mane, the older the lion...
A lion's Roar can be heard from as far as 5 miles away.
A lion's heels don't touch the ground when it walks.
A lion may sleep up to 20 hours a day.
Lions are the most social of all big cats and live together in groups. A group consists of about 15 lions.
Male lion defend the group's territory while females do most of the hunting. Despite this, the males eat first.
Tips for Jungle Safari
Mask your face to protect from the dust.
Wear comfortable cotton cloths and avoid loud colours & bold prints.
Empty your bowels and bladders before you set off on the safari or wait for the toilet break.
Keep binocular/s with you. During safari, most of the times you will find you have to keep distance from animal, during such time binocular will prove to be the best thing to watch them.
It's important to drink plenty of water and stay hydrated while on safari. Keep plenty of water on board.
You should always listen and follow all the instructions given by your guide during your safari excursions. He knows a great deal about the wildlife. Don't be shy to ask questions to your guide, this will enhance your safari experience tremendously!
Do not disappoint if you don't see the big cats. There are many other interesting creatures that are to be seen and cherished. jungle is breath taking even in its scenery.